Shopping Cart
Your Cart is Empty
There was an error with PayPal
Click here to try again
Thank you for your business!
You should be receiving an order confirmation from Paypal shortly.
Exit Shopping Cart
At last after all these years someone else is in contact: not only that!
Pictures at last! I could hardly believe my good fortune in meeting up with Sandi Cooke. Suddenly the doors have opened.
What you can't know is the connection to this picture and the Blue Diamond Jewel Hoist of 1989 (google it) and how this is a real part of the Coevolution experience and how it almost got me killed and for sure put me into an iron and stone cell.
in short the Blue Diamond affair was a code name for a covert operation involving ET technology, Now you are going to have to wait for the Documentary we are making to find out more! 
.
From Jeremy and Sandi:
I want to share this pic with you, taken by Sandi in New Zealand. I have included the original pic in the highest resolution we have, together with a slightly enhanced version (just adjusting the light curves in Photoshop) and the settings of the video camera Sandi took this still shot with. Zoom in and take a close look at the geometry in this image, interested to know your thoughts and feelings?
.
Sandi has told me she was photographing the Kahu (harrier) and did not see anything like this in the image until later. The gift I gave to Steven and Emily [at the CSETI training – Joshua Tree, CA, USA – April 2015] is carved with this bird, a Kahu/Hakuwai, a type of harrier. The night before she took this image, I remote viewed a similar shaped object in the same area, only a bit more violet/purple in colour but similar in shape and texture.
.
Last night, I had another lucid experience that was (in brief) the following:
.
"Last night before sleep, I said, "I am happy meeting as many ETs as would like to meet, in the lucid realm." The one I met last night [in the dream] happened at a shallow and small lake, that had dried up. There were 2 chairs in the dry lake and the light was perfect for photography so I asked if anyone had a camera so I could take some photos. There was a team of us there and a member passed me a camera. I walked out into the lake bed that was pitted and raised slightly. I was about to take a picture when I heard a soft voice say 'careful', it was warning me of the possibility of quicksand, which seemed odd but then meant that it was watching out for me/us. I said, "Thanks and hi," and introduced myself, it gave me a name (that I don't remember exactly but started with B and was one syllable) and appeared as a humanoid with characteristics of a cat/possum, although human in form, fairly thin and around 3 feet tall, maybe slightly less, big round eyes that were full of colours and dimensions.
.
It was very gentle and I asked what it was doing here and the being said, "I am here to help." I confirmed I was on earth and not the planet of this being. The most memorable thing about the being is that it is blue. That was the strongest aspect to the experience. There were 2 other people there with me and the ET, we seemed to be standing in a small equilateral triangle formation, with the ET in the centre, as though inside a tetrahedron, that we had created — a vessel for it to get there through the geometry and vibration our bodies made when standing in this way… and this was the end of the dream."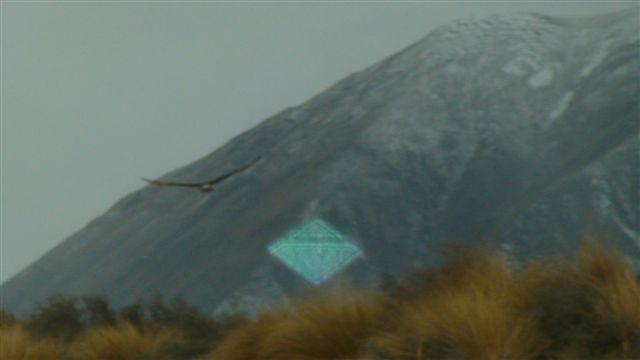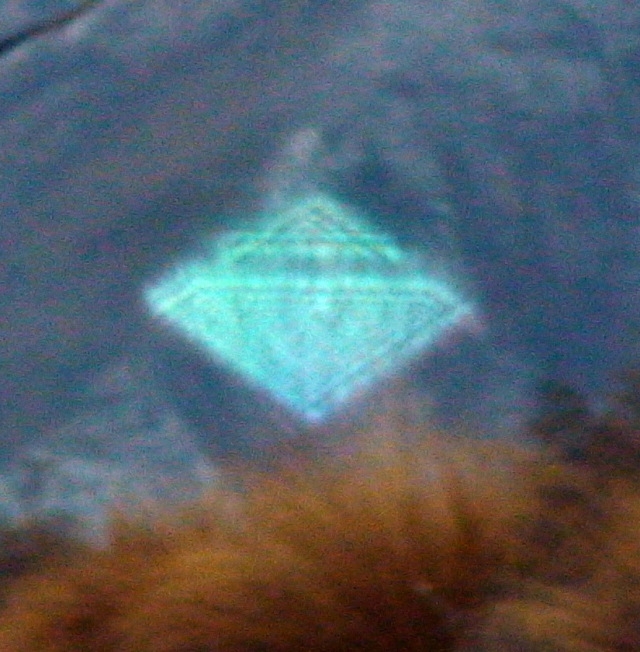 Categories: None

0

/